Projectadministratie software
Kempen Automatisering
Platinum FileMaker developers
Stationstraat 14a
1211 EM
Hilversum
+31 (0) 35 77 30 111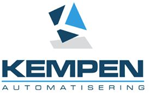 Kempen Automatisering
Platinum FileMaker Developers
Kempen Automation analyses operating procedures, provides high-quality hosting of projects and translates requirements and demands into customized software solutions. We have been doing this more than 12 years with an iron strong team. Whatever Company you have, and however complex your company activities are; we make sure that IT structures are integrated easily into your operating procedures. We do this with FileMaker Pro, the powerful and proven database software that more than 8 million professionals rely on every day.
In 2012
Kempen Automatisering
was elected FBA Platinum Partner. n other words: the highest status a FileMaker developer can achieve. This proves the strength of our procedure. And this is very simple: making things as simple as possible for our clients.