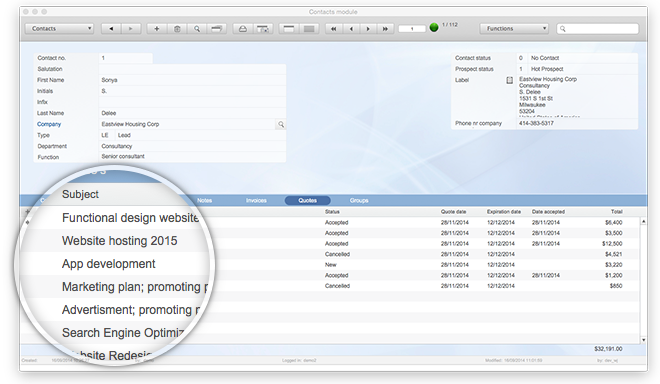 FileMaker Accounting solution
Fully integrated financial software
Azor software's integrates seamlessly with the leading accounting systems, handeling the typically complicated process of managing all financial data. Azor captures the necessary invoicing, sales, receivables and customer management in a consistent and continuous system. Instead of invoicing your customers through a regular accounting software program, FileMaker accounting integrates customers, sales, and invoices. Orders are processed, and payments are tracked and recorded on specific invoices. You can globally analyze all orders placed, comparing the sales of one item against another, as well as adeptly monitor payments.
FileMaker accounting software
Easy & simple reporting
Different organisations require various types of processes and reporting needs, and FileMaker permits firms to build better business solutions. As FileMaker accounting focuses on business solutions, it integrates seamlessly with existing databases to perform a company's necessary transactions and operations functions. Once the accounting module is fully incorporated into the FileMaker system, it operates as a complete financial business system. For enterprises that need to add the accounting module to their existing database, Azor provides a general-application accounting package that provides thorough and flexible financial reporting for multi-users and with data integrity.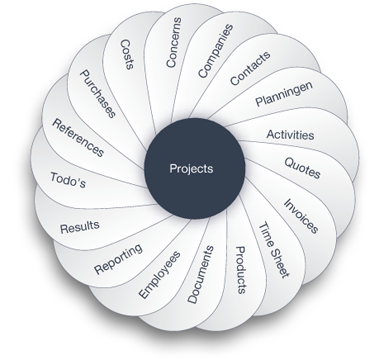 Powerfull FileMaker accounting features
With a smooth merging into existing FileMaker systems, the accounting module provides a comprehensive and powerful incorporation of company's business processes accountant software & Azor. Its harmonious system is a flexible, time-saving and cost-effective method to run the front-end administrative elements of organisations. Having FileMaker, allows firms to input orders or information online into the system and have the data available in multiple modules, such as invoicing, customers, and products.