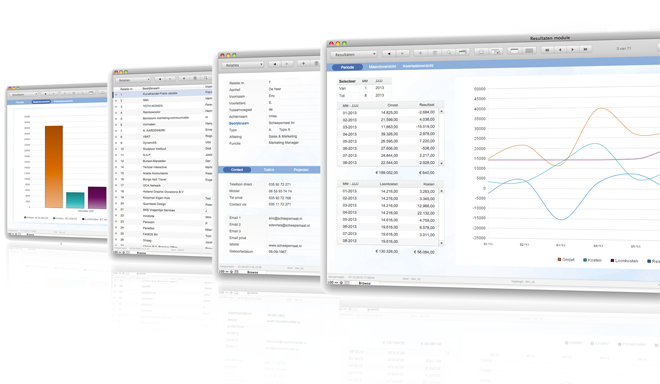 Apple CRM Software
Professional Apple CRM software can help businesses with the important CRM elements of running a business, whether it is a service-based or product-based business. Traditional ways to track receipts, customer details, mail invoice and record receipts etc. on paper are already obsolete. Businesses that want to stay on the cutting edge will have to adapt to digitized, easy to use Apple CRM software that will help to streamline business flow, especially with a large client database.
Apple CRM Software
What a good Apple CRM software has to offer
The CRM software is designed to give business owners a platform to optimize their relationships and contacts with their customers and business partners. When businesses need to efficiently promote sales, launch and manage marketing campaigns as well as service processes, a CRM software can come in as an all-in-one tool to be used as an innovative business solution in the area of relationship management with customers. Every such program should be easy to use and should make it easy to cater to the individual needs of each customer. Businesses across industries and regardless of size depend on CRM software to effectively manage all interactions between their business and customers, both current and future. Manual methods can be tiresome and quite inefficient. Apple CRM software in addition come with all the tools that are needed for relationship management in one place.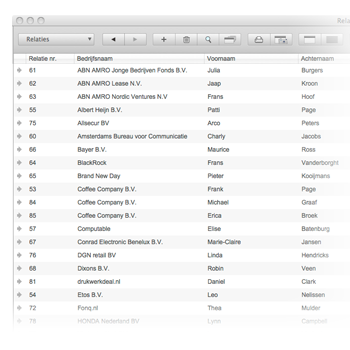 Effectively manage CRM on the Mac
Good customer relationship is the core of every business success, and this rule applies to maintaining relationships with existing customers just as well as targeting potentially new leads. With a good Apple CRM software, business owners can maintain regular communication with their existing customers on special occasions such as anniversaries, birthdays etc., offer coupons and just stay at the tops of minds with a few minutes spent on an email. A good Apple CRM software will usually have email templates and scheduling system to send emails to customers with great flexibility. Many Apple CRM software come with their own servers to further speed up email delivery, allow easy scheduling of emails to customers and other such features. Invoicing also becomes very easy, with the Apple CRM software sending automatic statements to customers whose payments are overdue, for instance. It is also possible to instantly generate invoices to be sent automatically to customers. Apple CRM software can also be used for VAT calculations and other similar tasks, lending professionalism to every little aspect of managing relations with customers.