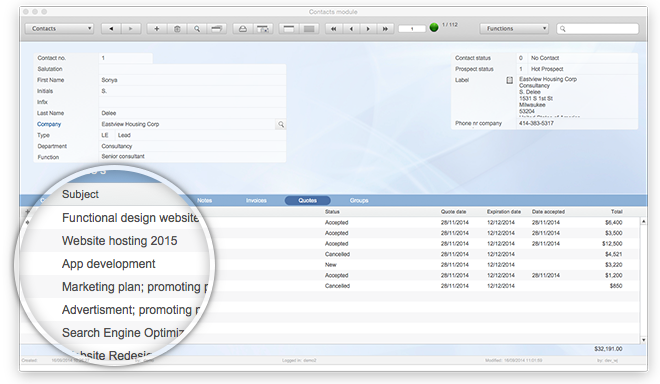 Project software for mac
Azor Software for Effective Project Management
Azor software gives you full control of all the projects you are managing. This project software for mac is the focal point of all your project information. Azor gives you direct insight into all the different areas of your project including participants, costs, activities, budget and profitability. Azor project software for mac is built on FileMaker, the database software used by millions around the world in different professions. This rock-solid foundation is to make certain the success of all projects managed using the Azor project software for mac.
Project software for mac
Using Azor in Project Modules
Azor is the perfect software for each module of your project. It has been designed to help avoid duplication of tasks and data and also reduce errors in processing of information. Common project modules include customers module, employees module and processes module. This project software for mac can be scaled up as your business grows so you will not need to look for another to manage your growing business. Every participant in your project has access to all communications of the project. This ensures that everyone is up to speed with the latest information regarding the project. Using Azor also allows you to seamlessly open and manage each task being carried out by every employee. You can also see the tasks being undertaken for every customer. The Azor module will allow you to see the overview of the project balance and closely monitor the number of hours participants will need to allocate to a certain task to complete it.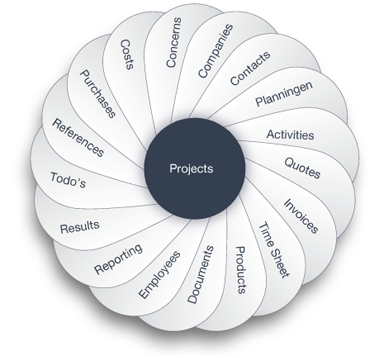 Project software for mac
Azor project software for mac gives you easy access to your contact information. This information is presented in a way that is easy to understand. Through Azor, you can assess leads and prospects for each of the branches of your business. You can also individually analyze different sales channels. You can use Azor's to-do module to schedule as well as check-off each of your business' sales processes. Deriving information from these modules that can help you determine the present state of your business is extremely easy. With Azor project software for mac, it is easy to generate reports, summarize contact information, send quotations and invoices, make clear forecasts for sales and send out digital mails to employees and customers. Azor can also be used to make complex selections to determine the approach your business should take in marketing campaigns. Azor project software for mac is the perfect tool to make your project management seamless and effective. Streamlining your project management will have a significant effect on the sales your business records. It will be easier to see areas in your business lugging behind, areas that are doing well, areas that need more resources channeled into and what is needed to make the most of the resources available.