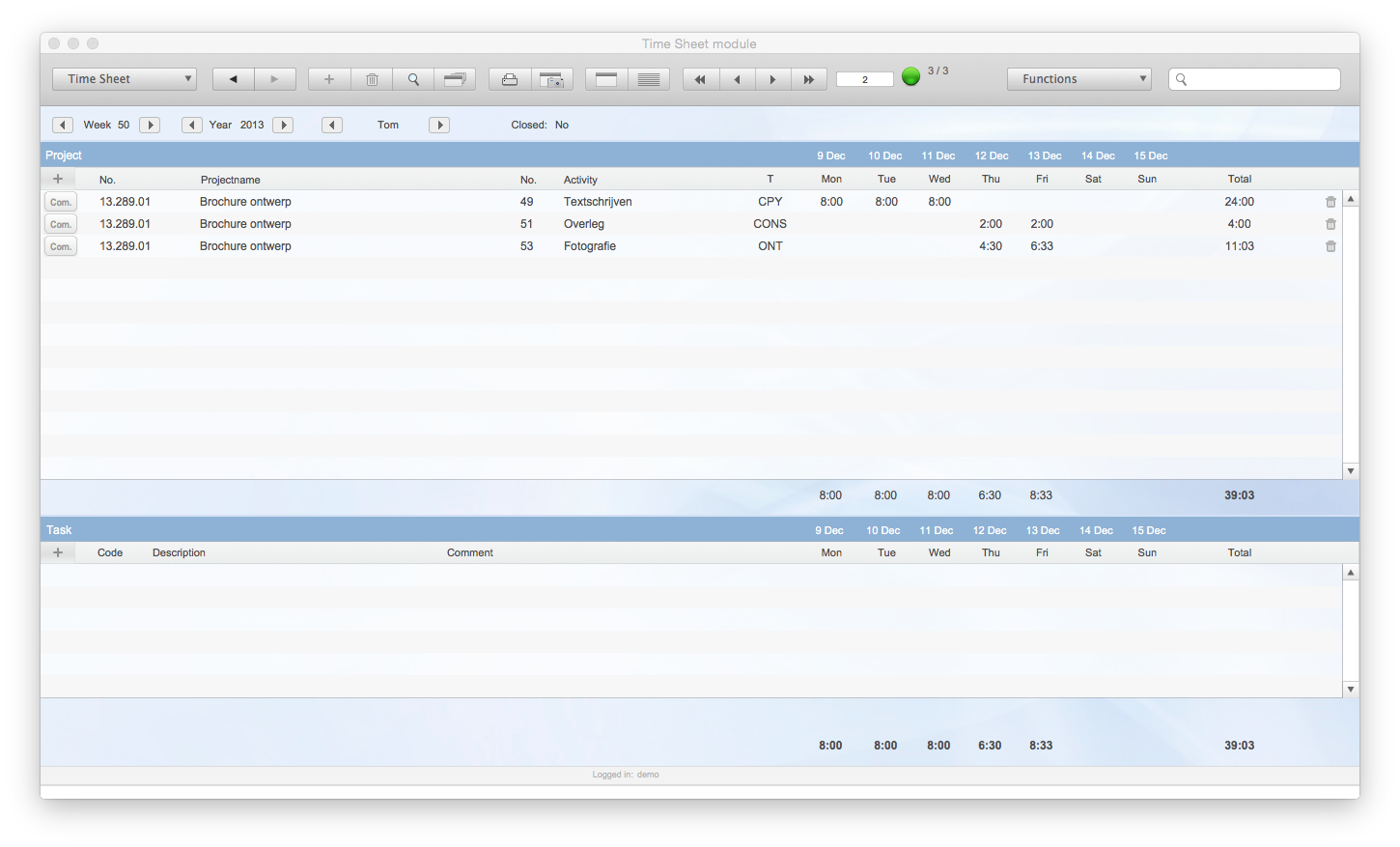 Time Tracking Software For Mac
Advantages of using time tracking software
Time tracking software is an important asset for most companies today. Time management is essential for retaining an competitive edge, no matter the size or scale of the business. Many businesses today are expanding to work with employees across the world, and there are more responsibilities as well as growing staff to manage. Some form of time-tracking software such as a time sheet is therefore essential for businesses that want to make sure accountability is maintained. When looking for time tracking software for Mac users prefer FileMaker-based time sheets that record work hours accurately, allow customization according to business needs, allow switching between projects and generally give managers and employees greater visibility into Fhow much time has been spent on each activity. These records help with time management, easier and faster invoicing and saving overhead costs in general. There are a number of options in time tracking software Mac users can turn to, but online software based on FileMaker offer several benefits.
Time Tracking Software For Mac
Advantages of FileMaker-based solutions
FileMaker is a popular database that is used by many businesses to create custom-designed business solutions. Time sheets based on FileMaker have the advantage of faster entry and retrieval because of the database's robust and reputed architecture. FileMaker allows easy customization of databases, so businesses can have their time sheets tailor-made for their needs. The database is a product of FileMaker Inc., an Apple subsidiary that is used by millions of individuals and large organizations across the world for their business solutions. Time tracking software for Mac based on this RDBMS is easy to use and doesn't intimidate users who are not IT savvy. Businesses that want to stay on the competitive edge usually turn to FileMaker solutions, especially time tracking software for Mac, to make employee management easier and increase productivity significantly.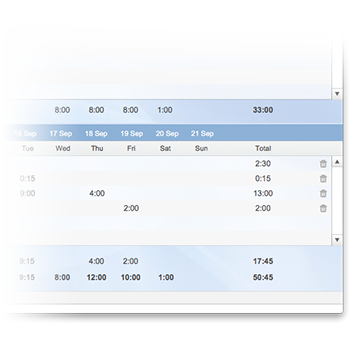 Time Tracking Software For Mac
Online time tracking software offers several advantages to users. It allows location-independent management of workforce. This allows businesses with a global workforce consisting of freelancers, global partners and collaborators etc. to easily keep track of work hours and cut costs with time management. Whether collaborators are working from home, from a workshop, or whether remote conferences and meetings are being conducted, all time data is recorded accurately with online time tracking software for Mac. Another advantage of such web-based software is that there are no installation costs involved. There is no equipment required for maintenance, attendance or administration of this area of the business. There is no need for time clocks or cards, badges and other tools with web-based time trackers. Manual or printed time sheets that take time to create and therefore raise overheads are no longer needed. More important areas of business can be carried out more smoothly when recording work hours against specific tasks and activities are no longer a major focus. All that is needed to operate time-tracking time sheets today is a computer or other compatible mobile device and an Internet connection.