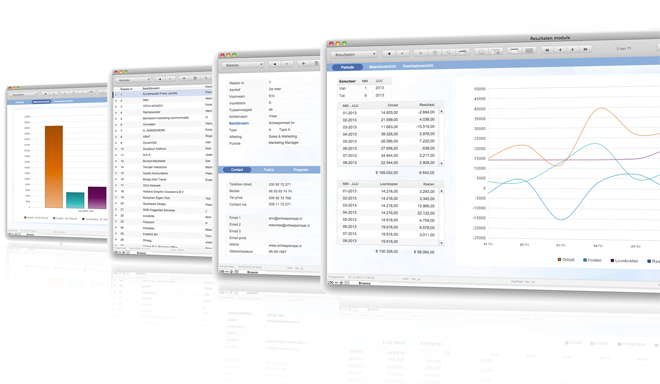 Mac Project Management Software
Efficiency of Mac Project Management Software
Mac project management software allow business owners to track task schedules, maintain customer contacts, generate reports, budget for a project and other such tasks. When it comes to the best of such software, business owners should look for the user-friendliness and features that facilitate collaboration across the software. These tools should help businesses build relationships with customers, meet project deadlines by increasing efficiency etc. Using tools based on FileMaker gives users flexibility and an easy to user interface to work with, since FileMaker is a robust and popular database used to create innovative business solutions for major organizations and individuals around the world.
Mac Project Management Software
Advantages of a FileMaker platform
The best Mac project management software today give users the advantages of single entry and collaboration. Users should have to enter data only once, which gets stored in the system, and then reused or accessed again and again without the need for re-entry. This eliminates data redundancy errors, saves time and effort, and ultimately leads to more accurate analysis and reporting of data. It also helps employees improve efficiency, when all data is stored in a single place, and there is no need for switching between different databases for different business areas to manage several programs for the project. Such Mac project management software is also designed to be collaborative, allowing managers access to all information about the tasks assigned to individual staff, project status etc. and communication regarding the project that are stored in one program.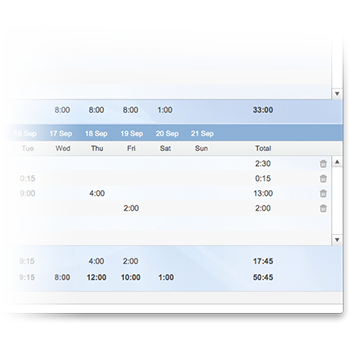 Mac Project Management Software
Using FileMaker as the core of Mac Project Management Software offers many benefits. FileMaker offers cross-platform access for programs made around it, usually enabling users to access the programs from any mobile device. The iPhone, iPad, iOS servers and Mac desktops are all usually supported by FileMaker programs, allowing greater flexibility to users the ability to manage projects without being location-dependent, even when the user is on the move. The best Mac project management software should allow users features for time tracking, collaboration and expense tracking. They should enable business owners to track actual employee hours worked on a task or a project, enable easier billing and invoicing, generate reports and emails from templates to send communication to customers from time to time among other things. FileMaker has a very easy to use interface that makes it easy to create programs that are user-friendly and GUI-based. Business owners therefore find it easy to work with programs based on the Mac Project Management Software without having the need for IT savvy.