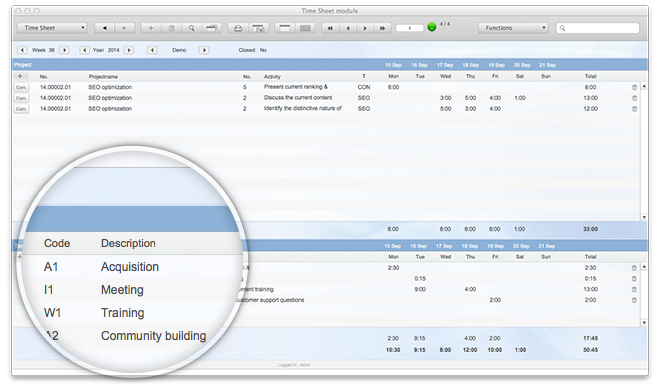 Project Management Software
Data-driven collaborative project management software
Today's business landscape emphasizes the importance of timely project management and developing long term customer relationships. Some of the best FileMaker-based project management software available today can seamlessly integrate into this new business network. Easy to use, practical project management software provides businesses with an innovative way to streamline their business, communicate with customers and clients. Businesses now have at their disposal creative business solutions to manage projects and all the processes involved in smooth business operations. Whether a business is driven by technology, web-based or people-centric, some excellent project management software in the market will help take businesses to the next stage.
Project Management Software
What do FileMaker projectmanagement software offer
Projectmanagement software using FileMaker's popular database are designed to offer a wide range of organizational tools to help businesses manage the administration side of things. This leaves managers and employees with plenty of time to focus on the people and products that keep the business running smoothly. The best software offers users features including CRM to enhance customer relationships, invoices, quotes and estimates, timesheet monitoring and other related areas of project management. Such software will typically allow users to track employee work hours in real-time, generate reports, plan projects, have important contact details close at hand, generate accurate invoices and bills, create email templates to keep in touch with clients, generate sales forecasts and plenty of other features. The FileMaker foundation usually means that such software are cross-platform, for use via Windows and Mac desktops, iOS, iPhone, iPad and the web. There are few apps that can offer everything that a project management tool needs to offer including time management, expense tracking and collaboration, but the best FileMaker-based tools offer these features and more.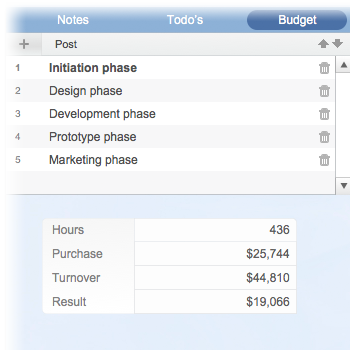 Project Management Software
The best project management software are about data and single entry advantage. They can capture business data in a single event and stores it in the database. This data can then be referred to and used in a number of modules, preventing duplication and ensuring more accurate data reporting. All data stored in a single location makes it easy for a business to manage a number of different programs for different business areas, rather than having to switch back and forth between them. A growing business can take advantage of the best project management apps to have employees log in the actual number of hours worked on tasks, projects and activities, overtime, vacation days, external meetings etc. to enable employers to easily see and manage employee costs. A growing business will also be able to manage data more easily even as the business grows, since all data is in a single location and available across modules. In addition, project management software allows users to engage with customers through CRM modules, enjoy fast invoicing, budgeting etc. for all projects, all through the same application.