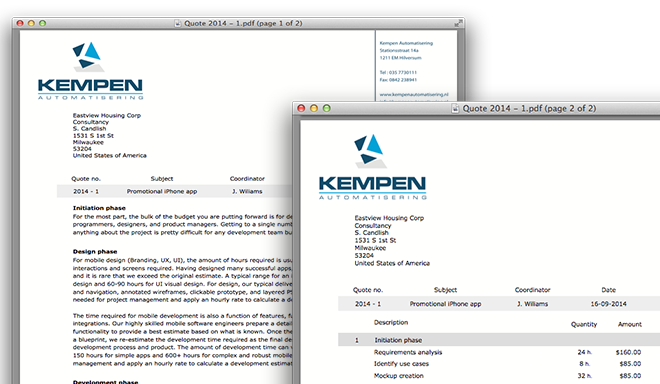 Invoicing software
All information, neatly ordered
The convenience of the right invoicing software is an obvious benefit. You'll save plenty of time using invoicing software, and will find it easier to keep on track of pending and late payments. Stay on top of your VAT calculations, with all of your invoices ordered neatly on your desktop, with minimum effort on your part. You can even invoice clients via email, or snail mail, and your invoices can include your company's logo and brand name.
Invoicing software
No more chasing up late fees
Sending invoices can be bothersome or and take up too much time. Invoices, however, are an important aspect of business and keeping on top of your invoices is essential. They ensure you get paid for the services you provide. Invoice software is easy to use and you can customize the invoices with templates provided.

Setup your an invoice with your individual business stationary in place. A brand on your invoices will make your business stand out, while giving it a more professional look. This in turn will reflect well with clients, building their confidence in you, leading to increased business opportunities. Invoices are quickly generated by the software and you only need to insert clients' details once. You can also attach information on the services they received, which will save you time.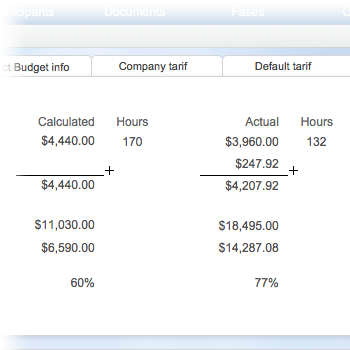 Invoicing software
Never overlook an overdue payment with this software installed on your computer. Monitor fees received and pending, on all of your individual customer accounts. With invoice software there is no need to sift through piles of papers, to make sure your payments are all up to date. All important information is neatly logged onto the system, with dates highlighted. This software is reliable and some invoicing packages can be installed on multiple computers and devices.

VAT calculations are a real chore and confusing and tiresome, when carried out manually. Invoice software can make your life so much easier, whether your business is registered or non-registered. It takes the hard work out of accounting and cash flow calculations, freeing up time for you to focus on the needs of your clients.

Send invoices directly, via email, or simply print them out and post them. You can create as many as you need. You can also share estimates and quotes easily, following them up with invoices, once the work is completed, all at the touch of a button.

If you feel that invoice software can help make your business run more efficiently, and you're interested in any of the features mentioned, take a look at the Azor demo. We provide solutions to ensure you make the most of your business, and your customers get the very best out of you.